10 gallon brewing system with three 22 gallon kettles
Brew kettles are all at one height
Easy to access any of the vessels quickly
Two March pumps for sparge water and wort transfers
Includes folding handles and built-in rear casters
Low overall height and easy access are the selling points of this style
304 Stainless Steel TIG welded stands
Mashtun includes the Ultimate Sparge Arm
Boil Kettle includes innovative Whirlpool maker
Dimensions:
47 in.(T) x 21.5 in. (D) x 73.25 in. (L)
Weight:
295 lbs.
Warranty:
1 Year
Additional Information: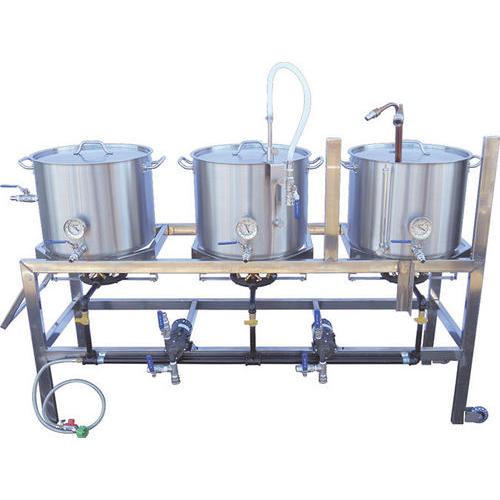 Free Shipping: Yes