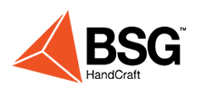 BSG Handcraft Gold Complete Homebrew Kit
Model: K6COMPKIT
$154.99
$193.74
+ FREE Shipping
The Deluxe Homebrew Starter Kit is what home brewers dream of. The starter brewing kit features everything you need for the freshest and fastest beer possible. Start homebrewing beer today with our Deluxe Homebrew Starter Kit.
Out of stock
Secure online ordering
Not your average homebrew starter kit!
The Top Pick by the HomeBrewing.com staff for beginners making 5 gallons of fresh beer at home
Features a large 7.8 gallon fermenter with drilled lid and air lock
6 gallon glass carboy and stainless steel brewpot with lid
Kit features everything you need to start brewing beer, all you need is ingredients
Perfect for beginners or expert brewers and makes a great gift
Dimensions:
N/A
Weight:
N/A lbs.
Warranty:
1 Year
Additional Information: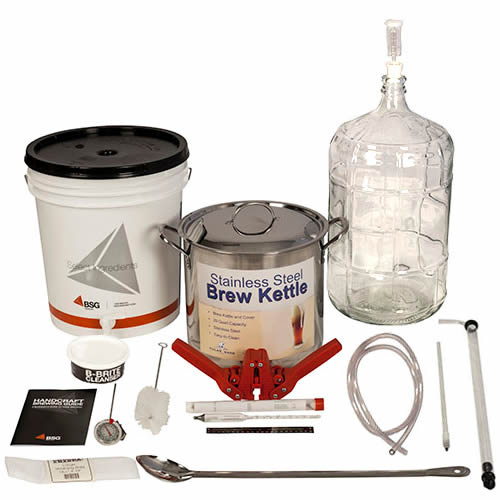 INCLUDES:
1 7.8 Gallon Fermenting Bucket
1 Lid with hole for fermenter
1 Glass carboy, small mouth, 6 gallon
1 Stainless steel 20 quart stock pot with lid
1 Easy auto siphon cane/plunger unit
1 Nylon bottle brush
1 Metal stem thermometer
1 Stainless Steel Spoon, 24" long
1 Rubber stopper with airlock hole
1 Bottle filler
1 Self adhesive fermometer
1 Triple scale hydrometer
1 8oz. tub of B-Brite Cleanser
1 Bottle capper
Fine Mesh Straining Bag
1 Instructions
Free Shipping: Yes