Ruby Street Brew Stand - 15 Gallon System
Model: 74-4233
The Brew Stand 15 Gallon System offers a complete brewing system with a small foot print for home beer making. The 15 gallon brew stand has a unique design allowing the brew system to stand on end for storage.
In stock
Secure online ordering
Powder coated steel tube frame
Includes 3 kettles and lids (15.5 gallon)
Flexible propane gas lines
Braided steel 4 ft. propane hose and regulator
Magnetic pump with stainless drip shield and ball valve
Tri-clover fittings on mash tun, boil kettle and pump input and outputs
Silicone hoses and perforated false bottom in boil kettle and MLT
Large 10 inch pneumatic tires
Dimensions:
43 x 26 x 72 inches
Weight:
180 lbs.
Warranty:
1 Year
Additional Information: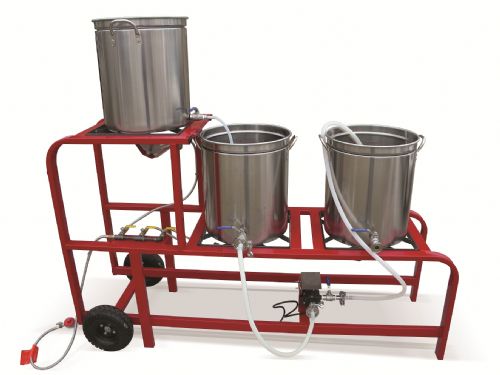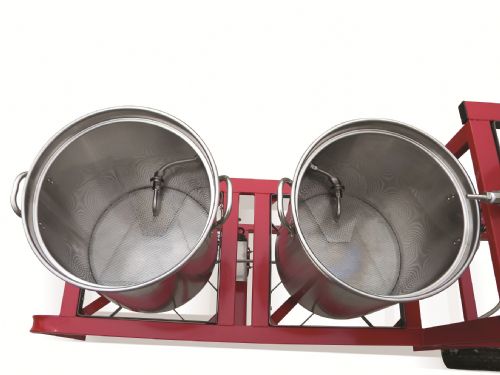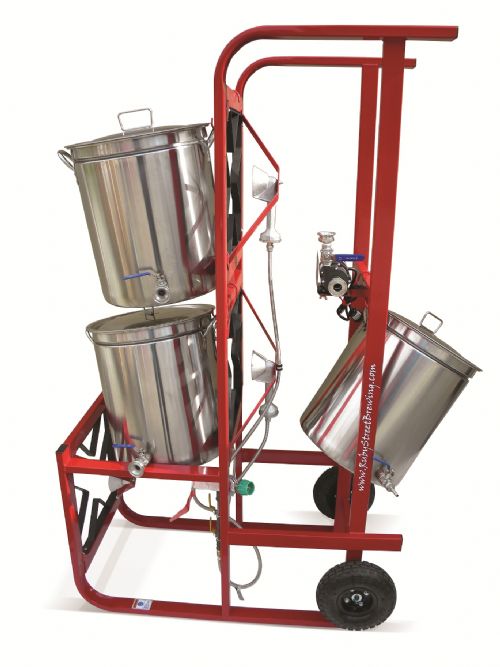 Free Shipping: Yes