Hop Crispy Treats
We have got the perfect dessert for your next beer or brewers dinner. Hopped rice crispy treats spiked with a Cascade hop oil cinnamon glaze and dusted with an Amarillo sugar dust. These go great with a big hoppy IPA.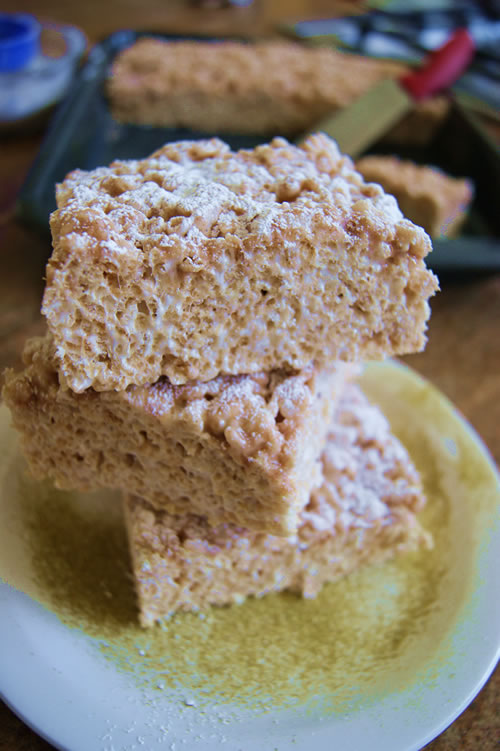 Cinna-Hop Glazed Rice Crispy Treats with Hop Sugar Dust
Ingredients
1 cup (2 sticks) unsalted butter
1/2 vanilla bean
2 10-oz bags mini marshmallows
1/2 teaspoon kosher salt
9 cups crispy rice cereal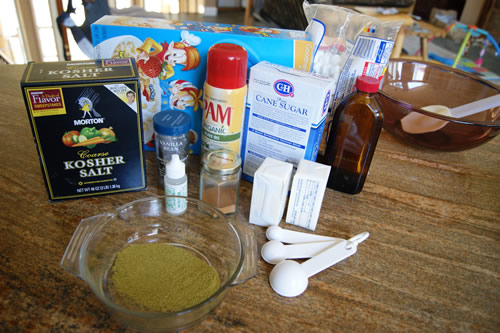 Directions
Spray a 9x13-inch baking pan with cooking spray. Add the butter to a large saucepan set over low heat. Scrape the seeds from the vanilla bean into the pan with the butter. The butter will melt then begin to bubble and foam. Eventually it will start to turn brown and smell nutty - be patient and watch carefully, it can go from brown to burned quickly. Once the butter is browned, add all of the marshmallows and the salt. Stir the mixture constantly until the marshmallows are completely melted.
Turn off the heat under the pan and add the cereal. Use a rubber spatula or wooden spoon to coat the cereal evenly with the buttery, marshmallow liquid. Spread the mixture in an even layer in the prepared baking pan. Let cool for at least an hour before cutting and serving. You can store the treats in an airtight container at room temperature for 2 days.
Cinna-Hop Glaze
2/3 cup powdered sugar
1/4 tsp vanilla
1/4 tsp cascade hop oil
1 Tbs + 1 tsp milk
Cinnamon to taste (we used about 1 tsp)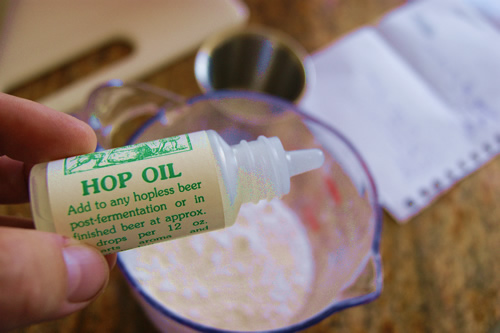 To prepare the glaze place the powdered sugar, vanilla, hop oil and milk (or milk alternative) into a small bowl.  Whisk until smooth adding additional milk or sugar as necessary to reach your desired consistency (we like ours fairly thick).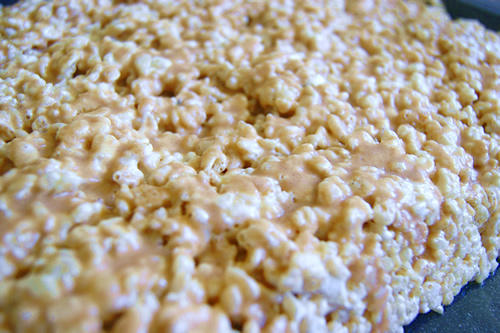 Drizzle glaze over treats, then set aside to set.
When glaze is set, cut a small strip from one side of the pan (short side).  Pull out the strip.  Using a spatula carefully work the rest of the treats out of the pan and onto a cutting board. Cut into desired shapes, sprinkle with Hop Sugar Dust (See recipe below) and enjoy!
Hop Sugar Dust
1/2 cup powdered sugar
1 tsp coarse sea salt
1 tsp Amarillo hops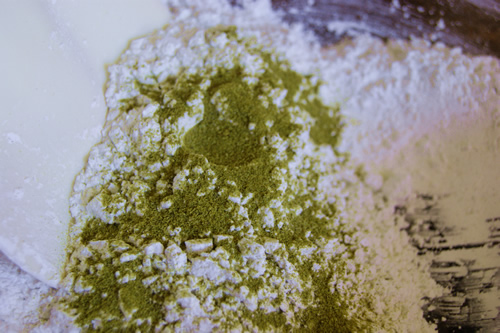 Grind salt and hops together and combine with the powdered sugar.
| | |
| --- | --- |
| | Christian Lavender is a homebrewer in Austin, TX and founder of Kegerators.com and HomeBrewing.com |
Published: January 24, 2013
For additional information on home brewing or homebrew topics please visit our home brewing article center.